Candles with natural amber
---
What makes them unique?
Our company also creates decorative candles with amber, using the traditional methods of production. The highest quality paraffin with added beeswax guarantees a clean, slow and long-lasting – up to 72hrs – burning.
The candle burns in the form of a lantern, warming the amber, which emanates a subtle energy, positively harmonising the surrounding area.
---
See the available sizes of the candles: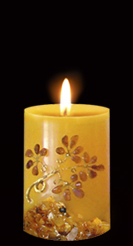 1. The Mini Candle

height: 8 cm
diameter: 5 cm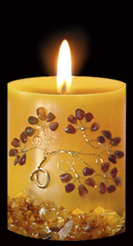 2. The Small Candle

height: 9 cm
diameter: 8 cm
3. The Tall Candle

height: 15,5 cm
diameter: 8 cm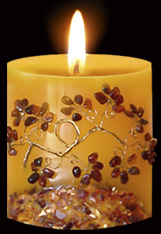 4. The Medium Candle

height: 10,5 cm
diameter: 9,5 cm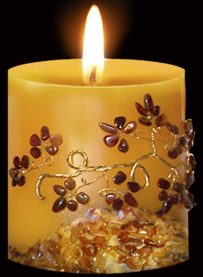 5. The Large Candle

height: 12,5 cm
diameter: 11,5 cm