About us
learn more about our company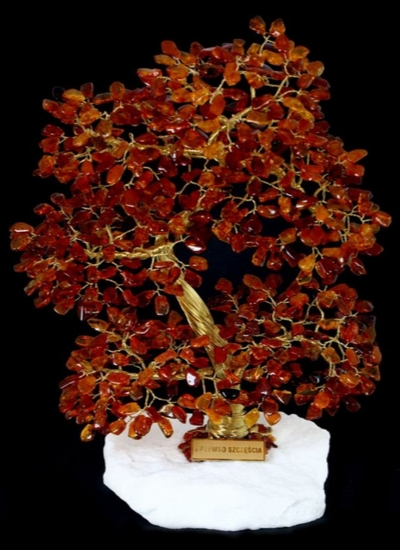 Our offer
---
Since 1993 our company produces "Trees of good luck".
All our products are entirely hand-made out of highest quality natural stones such as: amethyst, aventurine, quartz, rose quartz, haematite, tiger's eye, agate, jasper, and primarily amber.
Unique design
---
After many years working in this field we have developed our own unique design patterns of great artistic values - which are registered and constantly being updated with new assortments.
The special commission for this field independetly judged our products to be of a very high standard and they are catagorised as artistic handicrafts..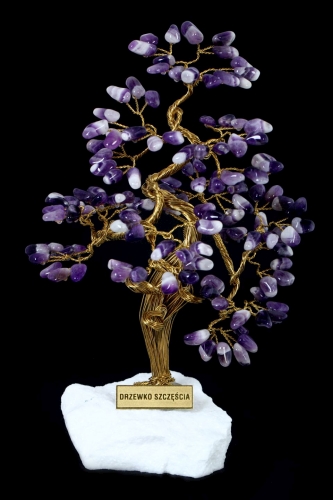 International distribution
---
Due to high quality our products are in demand all over the world.
At present we sell it to such countries as: Czech Republic, USA, Canada, Hungary, Kuwait, Ukraine, Slovakia, Denmark, Italy, France.
You can see the samenes of "Trees of good luck" in our products gallery.
Our company makes also decorative candles with amber and other semiprecious stones using only traditional production methods. The highest quality of paraffin with an addition of bee wax guarantee clean and long burning of our candles.